Where can I find Work/Study and/or LEAP postings?
Work/Study and LEAP opportunities are available for students to view on the York University Careers website.
If you are a current undergraduate student who is currently also a York University employee, please visit yorku.ca/yuhire to view and apply for jobs through the Employee Career Portal – YU Hire.
If you are an undergraduate student who is not currently employed by York University, and who is seeking a Work/Study position, please visit yorku.ca/jobs to create an account and view available Work/Study and LEAP positions.
Tip: Use the "Affiliation" field in the Job Search tool to find Work/Study (WSS) and LEAP (WSL) positions.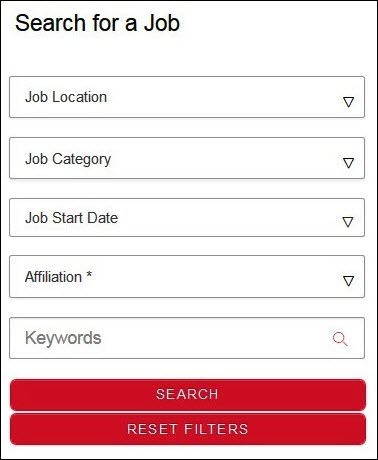 How do I know if I am eligible for the Work/Study and LEAP programs?
Information about student eligibility requirements is available online.
Undergraduate students must complete the Work/Study Application to be assessed for program eligibility. Eligibility for the program does not guarantee employment.
The employer / hiring faculty member will be able to confirm your eligibility.
Students are NOT eligible to hold a RAY position in the same term in which they are holding an NSERC Undergraduate Student Research Award (or equivalent undergraduate research position).
Who decides whether I will be hired?
The hiring manager will decide whether you are the appropriate candidate for the position, based on your eligibility and relevant qualifications.